Joyetech EX Coils (5 pack)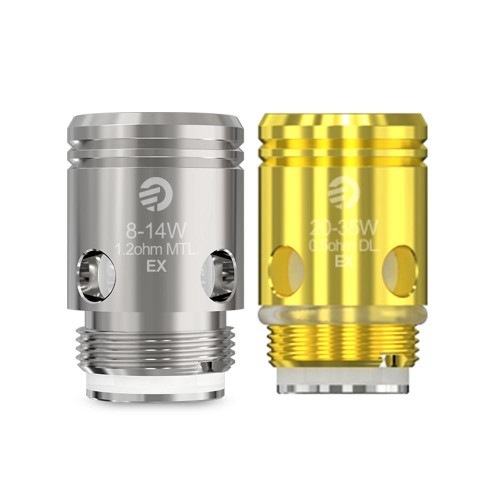 The new Joyetech EX series coils are especially and perfectly designed for the EXCEED atomiser. Two types are available, including EX 0.5ohm direct-lung (DL) which is best at 28W, and EX 1.2ohm mouth-to-lung head (MTL) which is best at 12W. The newest 0.4Ohm Mesh coils are recommended for the ExceedX Kit.
This product is nicotine free
Would you like an 18mg Nicshot?
In order to increase the nicotine from 0mg -> 3mg:
- 50ml Shortfill: Add 1 bottle of nicshot
- 100ml Shortfill: Add 2 bottles of nicshots