Aspire Nautilus X Coils (5 Pack)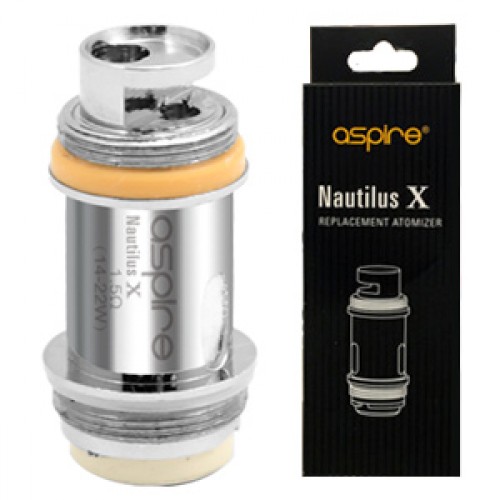 Aspire's Nautilus X coils are designed to provide a tasty, satisfying mouth-to-lung vape, and are rated at 1.5Ω, for use between 14 and 20 watts.
The Nautilus X coils feature an innovative U shaped chamber, forcing the vapour to pass the kanthal coils twice before being inhaled, increasing airflow and flavour performance.
The Coils are used with the PockeX Kit.
Contains:
5 x Aspire Nautilus X Coils
This product is nicotine free
Would you like an 18mg Nicshot?
In order to increase the nicotine from 0mg -> 3mg:
- 50ml Shortfill: Add 1 bottle of nicshot
- 100ml Shortfill: Add 2 bottles of nicshots