Joyetech BF Coil (5 Pack)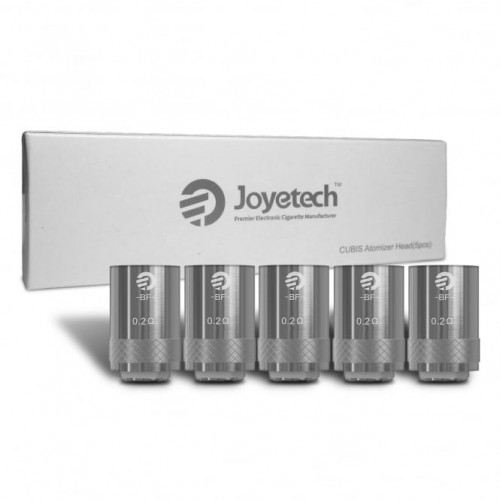 The BF series of coils from Joyetech are suitable for use in the AIO kit and the BF coil compatible tanks. These Stainless Steel Coil Heads are compatible with both wattage and temperature control modes in mods that support TC with Stainless Steel, making it incredibly versatile across the use of multiple devices. The 0.5 ohm coils are ideal for a direct to lung vape, while the 0.6 ohm is aimed at vapers who prefer a mouth to lung vape.
The BF SS316 Coils are suitable for use between 15 and 30W.
Contains:
This product is nicotine free
Would you like an 18mg Nicshot?
In order to increase the nicotine from 0mg -> 3mg:
- 50ml Shortfill: Add 1 bottle of nicshot
- 100ml Shortfill: Add 2 bottles of nicshots