Kanger SOCC head (5 Pack)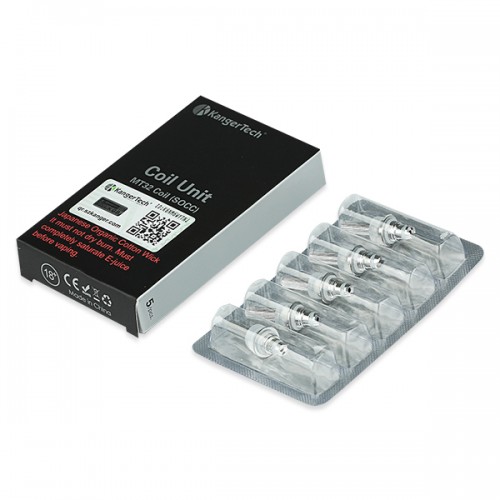 The new Kanger SOCC (Single Organic Cotton Coil) is an updated version of the Single Coil heads. Made with organic Japanese cotton, instead of silica wick for better flavour and performance.
Compatible with any Kanger Single Coil device, like the Evod or the EBC
Be aware: Cotton coils must be full saturated before you fire up your device after placing the coil in.
This product is nicotine free
Would you like an 18mg Nicshot?
In order to increase the nicotine from 0mg -> 3mg:
- 50ml Shortfill: Add 1 bottle of nicshot
- 100ml Shortfill: Add 2 bottles of nicshots