Eleaf EC Coil (5 Pack)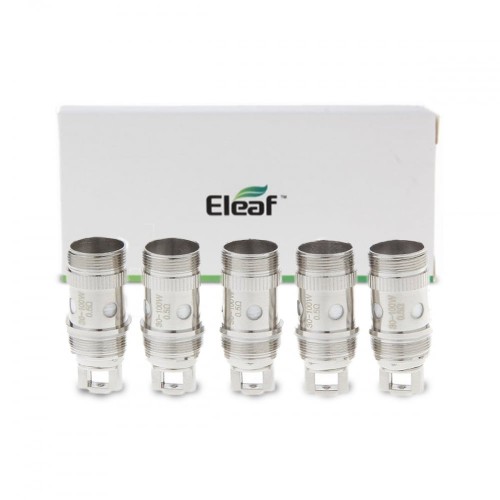 5 pack of replaceable coils
for the
Eleaf iJust S
Tank and iJust One Kit
Also compatible with Aspire EVO, iJust 2, iJust 2 Mini, Lemo 3, MELO 1, MELO 2 & MELO III tanks

Easy-to-replace heads.

Natural cotton wick for cleaner flavour

Available in 0.3 ohm and 0.5 ohm resistance
Eleaf EC coil head replacements are designed for use with their Melo 2 and iJust devices, helping to deliver the high performance these tanks are known for. Each Eleaf coil head is a standard Kanthal atomiser head and is designed for use on variable wattage devices to deliver huge clouds and rich, clean flavour.
Sold in packs of five these Eleaf coil heads feature a dual coil build and natural cotton wick for clean, pure flavoured vapour. The coils are designed for sub ohm vaping and are available in 0.5 ohm or 0.3 ohm resistances.
Sub Ohm atomizers are to be used with high power devices only. Please check your device's manual for compatibility.