Aspire Atlantis EVO Coils (5 Pack)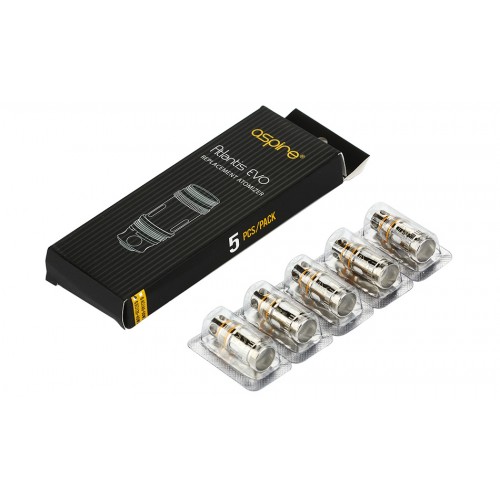 Available in both 0.4 ohm and 0.5 ohm resistances, the Atlantis EVO coils have been designed from the ground up for use with Aspire's Atlantis Evo Tank. The 0.4 ohm coil is designed with larger airflow for greater cloud production, whereas the 0.5 ohm coil features a slightly more restricted airflow for more intense flavour.
The Atlantis EVO coils are compatible with the Aspire Atlantis EVO, but also compatible with the existing tanks in Aspire's range, including the original Atlantis, Atlantis 2, Triton, and Triton 2 tanks.
Contains:
Coil ratings:
0.4Ω Kanthal Clapton: 40 - 50W (

2.2mm spacing)

0.5Ω Kanthal Clapton: 35 - 40W (

1.3mm spacing)